______________________________________________________________________________
WELCOME TO:
THE NATIONAL ASSOCIATION OF
LETTER CARRIERS
BRANCH 193
San Jose, California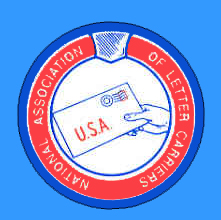 ______________________________________________________________________________
Latest Local and National News and Updates
______________________________________________________________________________
Messages from the President
Retirement Dinner/Dance
Nearly 200 Attend the Annual Retirement Dinner/Dance. We had a great turnout at our Annual Retirement Dinner/Dance this past August, in which we honored seven recent retirees who were in attendance – Mike Francisco, Florestine English-Witt, Mark Hagopjan, Bill Cunningham, Ronda Picazo, Lewis Lau, Gil Acuna, awarded three long time members with their fifty (50) year pin and gold card membership, and commemorated Branch 193's 125th Anniversary. The evening began with cocktails and appetizers. After the sit down dinner and good conversation, it was time to recognize two important leaders of Branch 193 - Danny Laffan and Laurie Duarte, they were presented with a Past President Pin, and addressed all in attendance. Also, with the assistance of Danny, Laurie, CSALC President John Beaumont, and Region 1 RAA, Calvin Brookins, we recognized three long time members who were in attendance to receive their fifty year pin and gold card membership in the NALC – George Kelly II, Max Paluncich, and Verlin Russell.
After the presentation, Calvin and John addressed all in attendance.
Congratulations are also in order for a few other long time NALC members who were not able to
attend the Retirement Dinner to receive their seventy (70) year pin, sixty (60) year pin, and fifty (50) year pin and gold card membership:

70 Year Pin - Donald M. "Danny" Facciolla
60 Year Pin – Silvestre F. Bado, Tony F. Gonzales, William Virga
50 Year Pin and Gold Card Membership:
Harlan Aaberg, Sammy Z. Aguirre, Gaspar P. Cannizzaro, Leonard M. Cattivera, Jerald W. Cox II, Albert Ellison, Jerry L. Garrison, James McBride, Rose Marie Pech, Floyd Stoner Jr.

Special Thanks to the following, for your help and support in checking people in, setting up,
cleaning up, and making this an enjoyable evening for everyone: Jason Davalos, Lillie Arrañaga,
Colin Phares, Pat Mulligan, Danny Laffan, Tommy Rivera, Bill Cunningham, and Bob Krauth.

Election Notice

This is official notification to all members of Branch 193, that nominations for the position of Delegates to the 2017 State Convention in Anaheim, CA will be
held at the October 12, 2016 Regular Branch Meeting, which is held at the San Jose Elks Lodge located at 444 W. Alma Avenue, San Jose, CA 95110 @ 7:00PM.

Candidates for delegates to the 2017 State Convention must be present at the meeting when nominated or signify to the Recording Secretary in writing with in
three (3) days their intention to run for the position. The election will be conducted by secret ballot in accordance with our Branch By-Laws. The ballots will be
mailed to all eligible members at least twenty (20) days before the election. The deadline for submission of ballots is 4:00 pm, December 14, 2016. The election
results will be announced at the December 14, 2016 Regular Branch Meeting.

In solidarity,
Ernie Arrañaga
____________________________________________________________________________
MDA BOWL-A-THON
As reported in an earlier branch bulletin, we had our most successful MDA bowl-a-thon ever. Letter carriers at two stations - Almaden Valley and Cambrian Park - received a burrito breakfast compliments of our branch and retired letter carriers for raising over $1000 for MDA. Thank you for your efforts and support.
Rare FEGLI open season underway
In September, career letter carriers have a rare chance to increase their federal group life insurance, without undergoing a major life event, through an open season for Federal Employees Group Life Insurance (FEGLI) that began on Sept. 1 and runs through Sept. 30.
During open season, the first in 12 years, career carriers and most other federal employees may enroll in FEGLI for the first time, or increase their coverage, without taking a physical exam or waiting for a "qualifying life event," such as marriage, divorce, death of a spouse or the joining of the family by an eligible child.
Career letter carriers automatically are enrolled, when hired, in the basic FEGLI coverage and pay the premiums through payroll deduction, unless they decline the coverage. Carriers who are happy with their existing FEGLI coverage don't need to do anything during open season to continue their coverage. Carriers can reduce or cancel their FEGLI coverage at any time without waiting for an open season.
For a postal employee, the cost of basic insurance is covered completely by the Postal Service. The basic insurance amount is equal to the greater of a) the employee's annual rate of pay (rounded up to the next $1,000) plus $2,000, or b) $10,000, plus an extra benefit for certain employees based on their age.
There are three optional forms of coverage available for those who already have basic coverage, and employees must take action to elect any of these options—they are not automatic. They are Option A, with a straight $10,000 benefit; Option B, with a benefit of up to five times basic salary; and Option C, coverage for a spouse and eligible children.
With the three optional insurance choices, including options for spouse and family coverage, employees pay the full cost, which depends on their age.
Enrollment during open season requires submitting a completed Form SF-2817. For complete information about FEGLI and the choices available during open season, go to opm.gov/life.
For retirees weighing their options, see Director of Retired Members Ron Watson's column in the April 2016 issue of The Postal Record.
Outside of open season, eligible employees can enroll or increase their coverage by taking a physical exam or having a qualifying life event and by filling out Form SF-2822. Once approved for basic coverage, an employee can enroll in Option B and/or Option C within 60 days.
Visit opm.gov/FEGLIopenseasonfor more information.
______________________________________________________________________________
Consider donating during the Combined Federal Campaign
Because we are federal employees, letter carriers can make charitable donations through the world's largest annual workplace giving program, the Combined Federal Campaign (CFC).
Pledges made by donors during the campaign season—Sept. 1 to Dec. 15—support through paycheck deductions eligible non-profit organizations chosen by the donor.
"Letter carriers are strong supporters of charitable work, and the CFC is a great way to give," NALC President Fredric Rolando said.
Carriers can choose the charity or group of charities they want to support from a list of 2,063 eligible charities. An amount you choose will be deducted from your paycheck each pay period and automatically sent to each charity.
"By giving a little each pay period, automatically, you won't even notice the money coming out of your check," Rolando said. "But you can bet the organizations you support will notice, because the steady support of millions of CFC participants combined makes a huge impact on their ability to help people and do good things all through the year."
All letter carriers can participate in the CFC. Rolando sent his annual reminder in September asking NALC members to contribute money through the CFC in addition to the other ways they support their communities.
"Throughout the year, we help our communities by collecting food, providing clothing, mentoring children and looking after those who are vulnerable," Rolando wrote. "We must continue to be good citizens by involving ourselves in these and other community efforts. But, it should not end there. The Combined Federal Campaign gives us an easy way to contribute money through payroll deductions to the charities we care about."
Rolando asked letter carriers to consider supporting three particular charities: the Muscular Dystrophy Association (MDA), the Postal Employees' Relief Fund (PERF) and United Way Worldwide.
MDA is NALC's official charity. It is the world's leading non-profit health organization sponsoring research into the causes of, and effective treatments for, neuromuscular diseases. MDA research grants support more than 250 research projects worldwide, as well as camps and activities for children who have one of these diseases. For more information, go to mdausa.org.
PERF provides financial support to postal employees whose homes are damaged or destroyed by natural disasters. The charity is run by the four postal employee unions and three management organizations, whose members support PERF through voluntary donations. PERF grants money to homeowners and renters alike to help with deductibles and out-of-pocket expenses that insurance claims don't cover, and to assist with replacement of lost property and temporary housing. Information and applications for PERF assistance can be found on its website, postalrelief.com.
United Way Worldwide is the leadership and support organization for the network of nearly 1,800 community-based United Ways in 40 countries and territories. The United Way's focus is creating community-based and community-led solutions that strengthen the cornerstones for a good quality of life: education, financial stability and health. For more information, go tounitedway.org.
___________________________________________________________________________
Carrier Alert
Your neighborhood letter carrier wants to help you
Carrier Alert is a cooperative community service program to monitor the well- being of elderly and disabled mail patrons. As one of the few—and some days only—point of human contact for home-bound patrons, letter carriers are particularly attuned to signs that could mean an accident or illness. Carrier Alert, begun in 1982, is a system to tap into that sensitivity.

When a volunteer carrier notes something unusual concerning a patron registered with Carrier Alert, he or she reports it to a postal supervisor or other designated individual who in turn contacts the sponsoring local agency. They check on the person and if something's wrong, contact family, police or emergency services as appropriate.

Carrier Alert is a joint program of the NALC and the Postal Service, but its foundation is built on the local service organization, which might be the local United Way, Red Cross or Agency on Aging. The agency handles promotion, registration, administration, establishing local procedures and funding.

Because participation is voluntary and operation depends on local agencies, the Carrier Alert program is well established in some regions and little known in others. Where it is in use it earns constant praise—just as letter carriers across the nation do every day, with or without a formal program, for their vigilance.

Delivering mail to the same residences day after day, letter carriers become familiar with customers' habits and often notice changes in routine that mean a patron is in distress. Accumulating mail is a common clue, but lights burning in midday, pet dogs crying, drawn draperies, or no tracks in the snow—all can signal trouble within.

To find out if there is a Carrier Alert program operating in your neighborhood or the community where an elderly or homebound loved one lives, contact the local NALC branch office or post office.

NALC branches that want to explore the possibility of establishing Carrier Alert in their community, should contact the local postmaster and major social service agencies. NALC branches can also download a PDF of the Carrier Alert brochure.
Useful information
Joint Statement of Support: Carrier Alert (PDF) - The official Joint Statement of the NALC and the United States Postal Service encouraging joint support to local community social service agencies in the Carrier Alert program, renewed in 2012.
How it works - Five steps on how the Carrier Alert program works. Includes guidelines for implementation, a sample implementation plan, and an authorization and release form.
Guidelines - Those whose participation has lapsed or branches that are new to the concept mayclick here and refer to the these guidelines, which describe how to organize a Carrier Alert program.
___________________________________________________________________________
Pay increases under 2011-2016 National Agreement

Date
Type of increase*
Amount
Jan. 2014
Cost-of-living adjustment
to be determined
July 2014
Cost-of-living adjustment
to be determined
Nov. 15, 2014
General wage increase
1.5 percent
Jan. 2015
Cost-of-living adjustment
to be determined
July 2015
Cost-of-living adjustment
to be determined
Nov. 14, 2015
General wage increase
1 percent
Jan. 2016
Cost-of-living adjustment
to be determined

* Value of cost-of-living adjustments (COLAs) depends on changes in the level of the Consumer Price Index (CPI).
** This COLA, calculated in 2013, will be deferred and paid after release of the January 2014 CPI.
*** This COLA, calculated in 2013, will be deferred and paid after release of the July 2014 CPI.
Letter Carrier Pay Charts
2011-2016 National Agreement
_______________________________________________________________________________________
2012 NALC Guide to Route Inspections
(click on book or link to read)
The 2012 NALC Guide to Route Inspections (PDF, 5.5MB) was created to assist shop stewards and branch officers in identifying contractual violations that take place during management's unilateral six-day route counts and inspections/adjustments, and with filing successful grievances on those violations.The sections in this guide take you through the inspection in chronological order and provide an easy reference to various provisions and related national settlements that govern route inspections.There is also a section with detailed descriptions and advice on how to read the various forms, reports and screens used during the route count and inspection process. Once you learn how to read one of our examples, you will be able to understand every one of the same type of form, report, or screen you will ever see.
_______________________________________________________________________________________
HELP SAVE AMERICAN JOBS. HELP SAVE OUR ECONOMY, BUY AMERICAN!
CLICK LINK BELOW.
______________________________________________________________________________
DELIVERING FOR AMERICA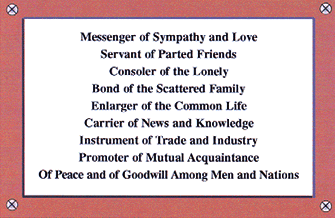 We deliver everywhere in the United States, that's 144,000,000 households & businesses every day, 6 days a week.
Regardless of distance, we deliver at the same low rate—among the lowest in the industrialized world.
We are career government employees who take pride in our work, in our nation and in the U.S. Postal Service.
We care about our customers and the communities we serve.
________________________________________________________________________________________

PROTECT YOUR JOB!
____________________________________________________________________

___________________________________________________________________________________
We welcome more information to share through YOUR articles* and pictures*. If you would like to add an article or picture(s) on this website, please contact Branch 193 President Ernie Arrañaga at: 408-288-8138.*All articles and pictures must be approved through the Branch President or Webmaster before appearing on website.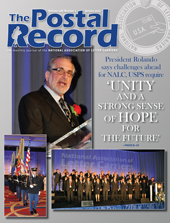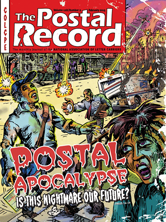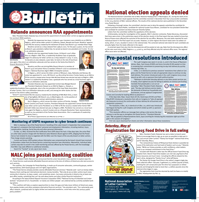 Current NALC Bulletin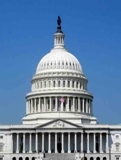 Find and Contact Your
Local Congressman
or
US Senator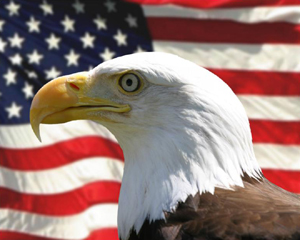 ____________________

"NEITHER SNOW NOR RAIN
NOR HEAT NOR GLOOM OF
NIGHT, STAYS THESE COURIERS
FROM THE SWIFT COMPLETION
OF THEIR APPOINTED ROUNDS."