Back to Homepage
R e t i r e e C o r n e r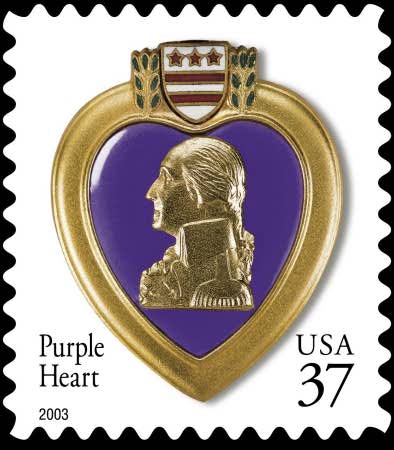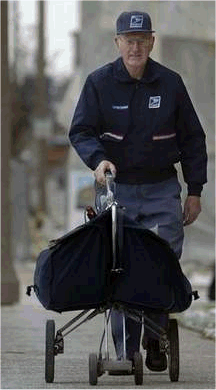 \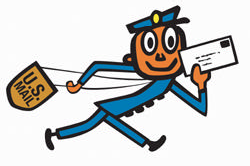 Welcome, Branch 193 Retirees!
___________________________________________________________________________________
2016 Retirement Dinner
2017 Retiree COLAs Projection: 0.3% as of September 2016
The 2017 COLAs for CSRS and FERS benefits will be based on the increase in the average CPI-W between the 3rd quarter of 2014 (234.242) and the 3rd quarter of 2016 (TBA).
Based on the August 2016 CPI-W (1982-84=100) of 234.909, the 2017 CSRS and FERS COLAs are currently projected to be 0.3%. CSRS annuities receive full COLAs; COLAs for FERS annuities are payable for retirees 62 and older and may be reduced by up to one percentage point from the increase in the CPI.
Note about the 2014 base period: Since no COLA adjustment took place when the final COLA calculation was made last year (0% COLA, no COLA), the base quarter remains the 3rd quarter of 2014.
2017 FECA COLA Projection: 1.8%
Based on the release of the August 2016 CPI-W (1982-84=100), the 2017 FECA COLA is currently projected to be 1.8%.
The August 2016 CPI-W (234.909) was 1.8% above the December 2015 base index (230.791).
FECA COLAs are applicable only in cases where death or disability occurred more than one year prior to the adjustment's effective date.
7th Contract COLA was $0 (last COLA of the 2011-2016 National Agreement)
The January 2016 CPI-W (1967=100) was 688.259, an increase of 16.360 points over the contract's July 2012 base index of 671.899. Each full 0.4 point increase above the base index equals a 1 cent per hour increase. As a result, there was no 7th COLA.
The 7th COLA calculation was made by: (1) calculating the cents per hour increase from the base index to the current index and (2) subtracting the contract COLAs that have already been announced from the amount calculated in step 1.
Since the current cents per hour increase from the base index (40 cents per hour) is lower than the already announced contract COLAs (66 cents per hour total), the 7th COLA projection is 0 cents per hour (no COLA).
The six COLAs previously announced under the 2011-2016 National Agreement, totaling 66 cents per hour, are as follows: 1st COLA, 7 cents per hour ($146 annually), 2nd COLA, 26 cents per hour ($541 annually), 3rd COLA, 0 cents per hour ($0 annually), 4th COLA, 33 cents per hour ($686 annually), 5th COLA, 0 cents per hour ($0 annually), and 6th COLA, 0 cents per hour ($0 annually).
_____________________________________________________________________________________________________________
CONGRATULATIONS TO OUR NEW RETIREES

Michael Francisco, 38 years – Cortese Station
Teodoro Lemi, 26 years – Campbell Post Office
Ruben Santiago, 21 years
Shahab Tajtaraghi, 13 years – Blossom Hill Station
Mario Gabot, 25 years
Lewis Lau, 13 years
Gil Acuna, 32 years – Hillview Station
Danny Estrella, 30 years – Bayside Station
Gian Giang, 30 years – Hillview Station
Eriberto Magbag, 29 years
Michell Alkire, 24 years – Campbel Post Office
Hot Tran, 32 years – Foothill Station
____________________________________________________________________________________________________________________
NALC's Retirement Department assists retired letter carriers regarding their benefits under the Civil Service Retirement System (CSRS) and the Federal Employees' Retirement System (FERS). The department also provides help and advice to survivors of retired letter carriers. The NALC director of retired members is Ron Watson.

While active letter carriers will find the CSRS and FERS annuity estimates useful along with the general information in our NALC retirement publications, they should contact Human Resources Shared Services Center at 877-477-3273 for specific answers to their questions or when preparing for retirement (see Counseling).

---

Retiree Cost-of-Living Adjustment (COLA)

The accumulation toward the 2015 cost-of-living adjustments (COLAs) for both Civil Service Retirement System (CSRS) and Federal Employee Retirement System (FERS) is0.2 percent following the March 18 release of the Consumer Price Index (CPI) for February 2014.

COLCPE

NALC members' donations to the Committee on Letter Carrier Political Education—the unionre retirement security for letter carriers and their survivors's political action wing—are absolutely critical to help NALC fight for the future of the USPS and ensu.

---

CLICK ON BLUE LINK TO READ MORE.

RETIREMENT TOPICS

What's New: Retirement news of interest to active and retired letter carriers
CSRS: Annuity estimates, questions and answers on the Civil Service Retirement System
FERS: Annuity estimates, questions and answers on the Federal Employees' Retirement System
NALC Publications: NALC's booklets and leaflets about retirement and death benefits as well as the director of retired members' monthly article in The Postal Record
USPS Retirement Counseling: How active carriers can get free retirement counseling from Postal Service personnel offices and through Shared Services
Contact us: Our toll-free phone number, hours of operation and mailing address
Contact OPM: Phone numbers and addresses for services rendered to retirees by the Office of Personnel Management
Useful links: Links to other websites with useful information on retirement issues
Legislation and Political Action: See NALC's Legislative Department pages for the latest on retirement-related legislation
____________________________________________________________________________________________________________________________
LONG TERM CARE INSURANCE
Letter carriers or retired carriers can apply for coverage under the Federal Long Term Care Insurance Program at any time. You do not have to wait until the next Open Season, but must submit a "full underwriting" application. "Full underwriting" means that applicants will have to answer numerous health-related questions. It may also include a review of medical records and possibly an interview with a nurse. OPM has stated that this is the same level of underwriting that those who purchase individual policies in the private market undergo.
Letter carriers may obtain additional information about any aspect of the Long-Term Care Program by calling 1-800-582-3337 or visiting the LTC web site at www.LTCFEDS.com.
You can also download application forms or apply on line at that website.
_________________________________________________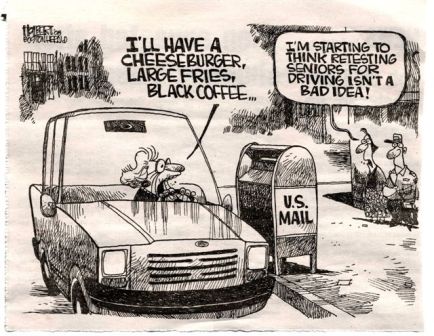 A SENIOR MOMENT!
___________________________________________________________________________________________
CONTACTING O P M FOR HELP
OPM acts as the personnel office for retired letter carriers, and is the agency responsible for administering retirement,
health and life insurance benefits. Before you call or write to OPM, be sure to have your Civil Service Annuity (CSA)
number ready.


888-767-6738

For general inquiries.

202-606-0500

General inquiry number for retirees in the Washington, D.C. area.

800-409-6528

Special number for making changes in tax withholding and requesting
duplicate tax statements.
Write to OPM:


Mail your written inquiries to: Office of Personnel Management, Retirement Operations Center, Boyers, PA 16017
(unless OPM has specified a different address for a specific action such as health benefits open season).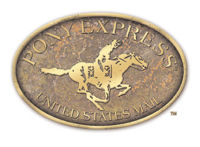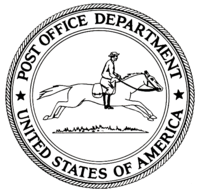 ___________________________________________________________________________________________________________________
_________________________________________________________________________________________